January Pet of The Month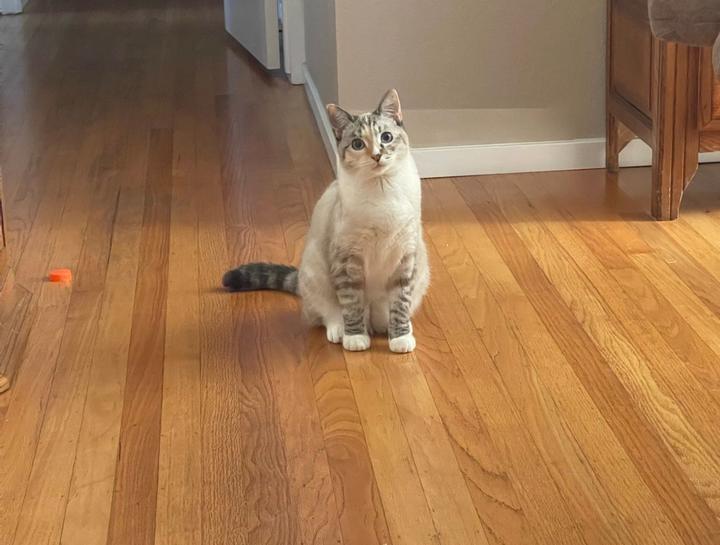 January 5, 2023
Fufu was adopted in September 2021 and was the third lady kitty to join her new home and steal everyone's hearts. She is an absolute beauty with her blue eyes, her Yin and Yang nose, her beautiful coloring and multicolored bean toes. Fufu is the picture of royalty….until you meet her.
This beauty croaks like a frog when she "meows", she's afraid of her own shadow, she melts into a limp pile of fur when you hold her, she's a clumsy sweet mess, and she walks/runs sideways to keep her eye on you as she sneaks by. Fufu will randomly appear and disappear at any given moment and this trait has convinced her family that she is indeed a magician.
She came to her new furever home with the name Fufu, and while her family meant to change it, they soon after truly felt the name suited her; Foofer, The Foof, Foofy…all nicknames fit who she is. When she lets you give her loves and pet her thick soft coat, she purrs so loud and lets you know she loves everyone as much as they love her.
Becasue of Fufu's silly and adobable demor, we knew she had to be awarded first first 2023 pet of the month.
Congrats, Fufu!